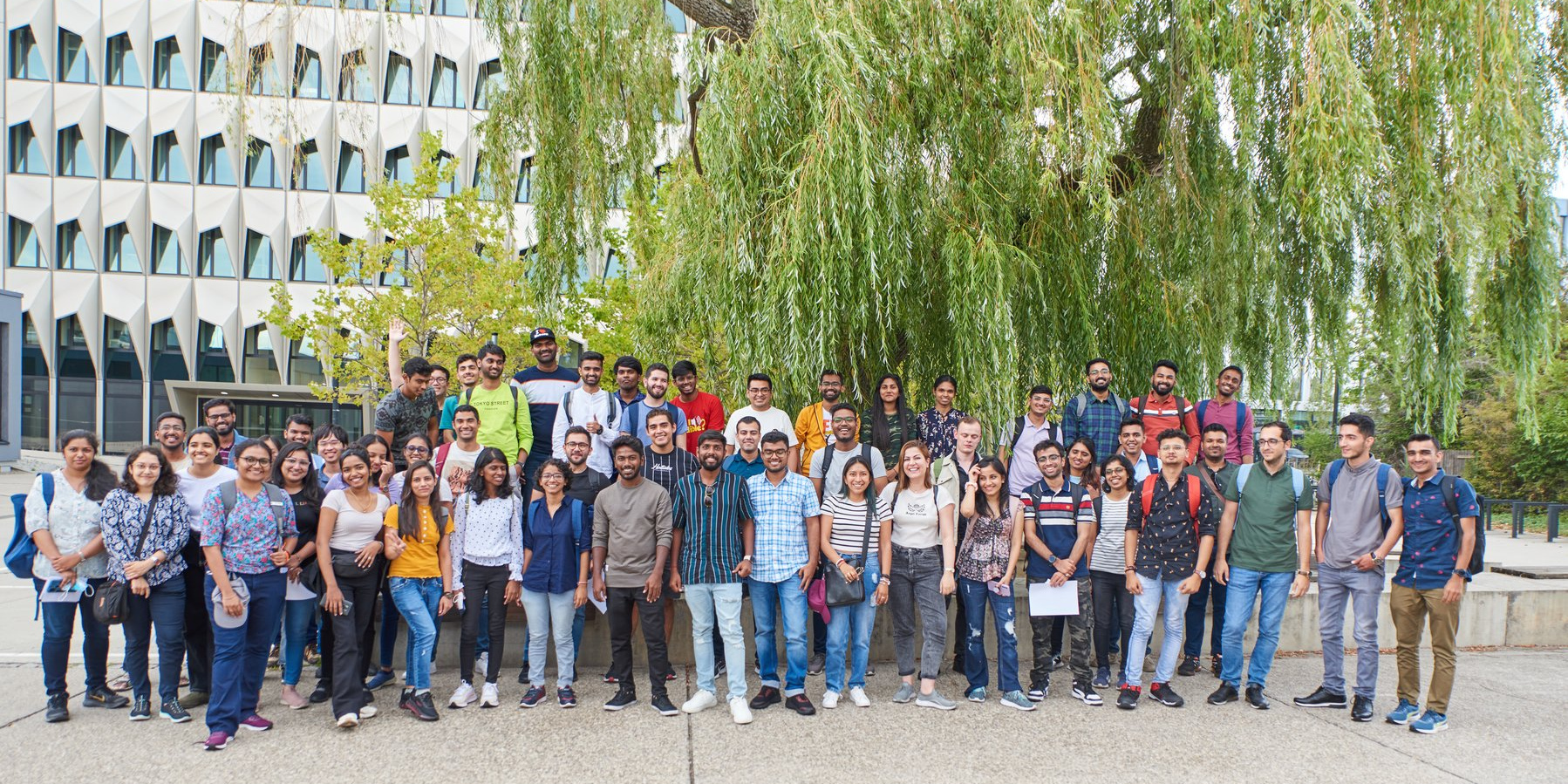 Admission to our program
| Jan - Mar | Apr - Jun | Jul - Aug | Sept - Oct |
| --- | --- | --- | --- |
| Online Application | Admission | Health Insurance | Arrival |
| APS for Indian Students | Visa / Bank Loan | German Placement | Pre-Classes |
| | Housing Application | Course Fee | Intercultural |
| | Housing Fee | Online Enrolment | Excursions |
| | | Travel Arrangements | |
Welcome to the International Master of Electrical Engineering and Information Technologies at the University of Applied Sciences in Darmstadt. We welcome applications from students of all nationalities holding a bachelor degree in Electrical Engineering and Information Technology or comparable of an acknowledged University.
Admission requirements at a glance
The application to our program is highly competitive. Therefore make sure that you carefully prepare your application and stick to the deadlines.
---
We expect an excellent bachelor in Electrical Engineering and Information Technology or comparable.
---
English competency must be proven by a valid certificate.
---
Relevant working experience as well as German knowledge are beneficial but not mandatory.
---
Only complete applications which we received in time through our online portal KOPLA will be checked.
---
Application process
Our application process is at the same time highly automated but also very individual. We do not focus on marks alone but evaluate the complete profile.
---
Every application will be individually checked by our Professor's admission board.
---
The online application is free of charge. Fees are only due after getting admission.
---
The application process defers on where you have completed your bachelor's studies.