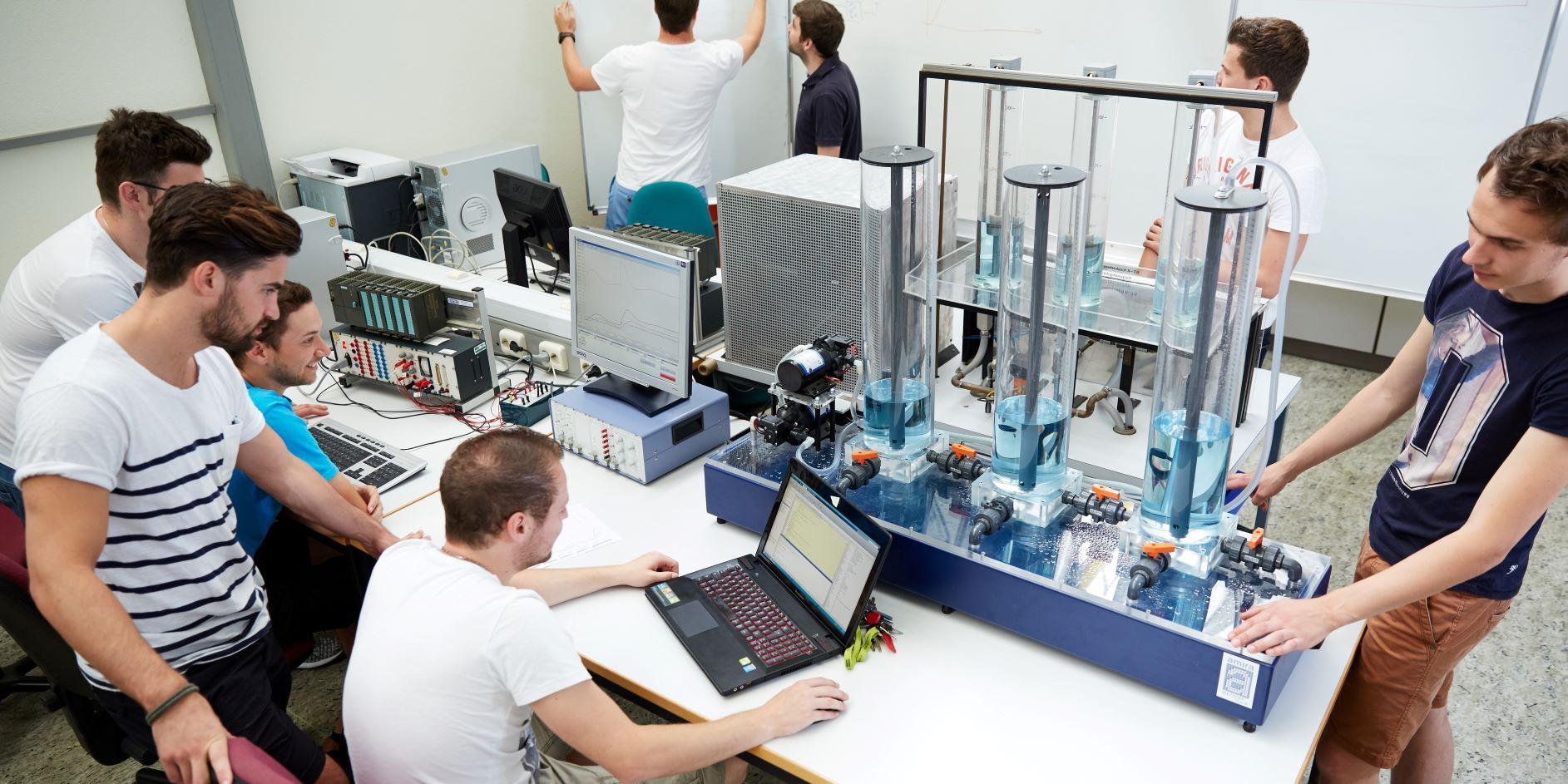 International Master in Electrical Engineering and Information Technology
Our Mission
We offer a superior level of education in all key areas of modern elctrical Engineering. The ambition is to provide scientific skills and the ability to analyse, develop, and manage complex systems in the field of electrical engineering through the application of scientific methods. The course is aimed at developing in-depth abilities in theory and system-oriented thinking in such a manner that its graduates will have achieved the competencies necessary to enable them to perform, manage and direct research and development tasks as part of their later job responsibilities.
What makes this program unique
We offer a superiour, practice oriented education, focussing on a smooth transition into the German labor market after a successful graduation.
---
Half of the program will be spent in industry, allowing you to gain hands-on experience and state of the art know-how in leading technology environments.
---
In addition to providing an excellent academic program, we put a strong focus on cultural aspects. German classes, excursions and intercultural trainings are an important pilar in our program.
---
It is a true international program. High class students from all over the world study together with German students.
---
All in­struc­tion is held in English so that the graduates are well prepared for their world-wide employment prospects.
Program Structure
Enabling our students to start a great career in industry or research after successfully finishing our program is our main goal. Therefore we have created this unique program, which combines intellectually highly challenging university courses with a strong exposure to industrial working experience. This will allow our students to apply their knowledge in a challenging environment already during their study time.
The industrial internship and master thesis are performed in industry, many companies hiring the students afterwards!